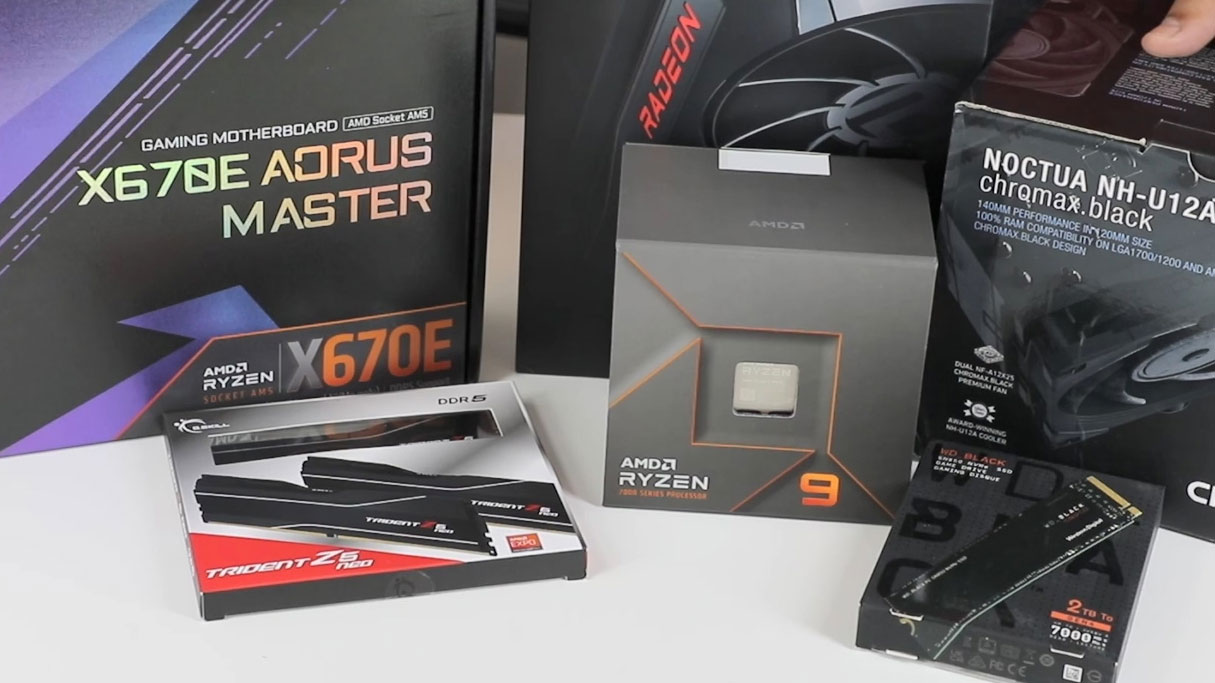 This is probably the best $2500 gaming PC build with Ryzen 9 7900X. It combines the new Gigabyte X670E Aorus Master motherboard with super fast DDR5 RAM from G.Skill and one of the best SSDs on the market – WD SN850 Black.
What is the best motherboard for Ryzen 9 7900X?
The answer greatly depends on the exact purpose of the pc build, but probably every of the currently existing motherboards will be good enough given the price of them at the moment. What more you should judge is what options do want and need – more m.2 connection, more PCI express slots and/or if you really put a value of PCI Express 5 support.
What is the best RAM for Ryzen 9 7900X?
Officially the maximum supported speed is DDR5-5200, though in the words of AMD themselves the optimum is DDR5-6000. In our testing however there is not that much difference between regular DDR5-5200 and low latency DDR5-6000, basically a couple of percent in general, so it doesn't seem to really matter that much. And if you want the best native optimization search for a model with EXPO (the AMD equivalent of XMP3.0) support.