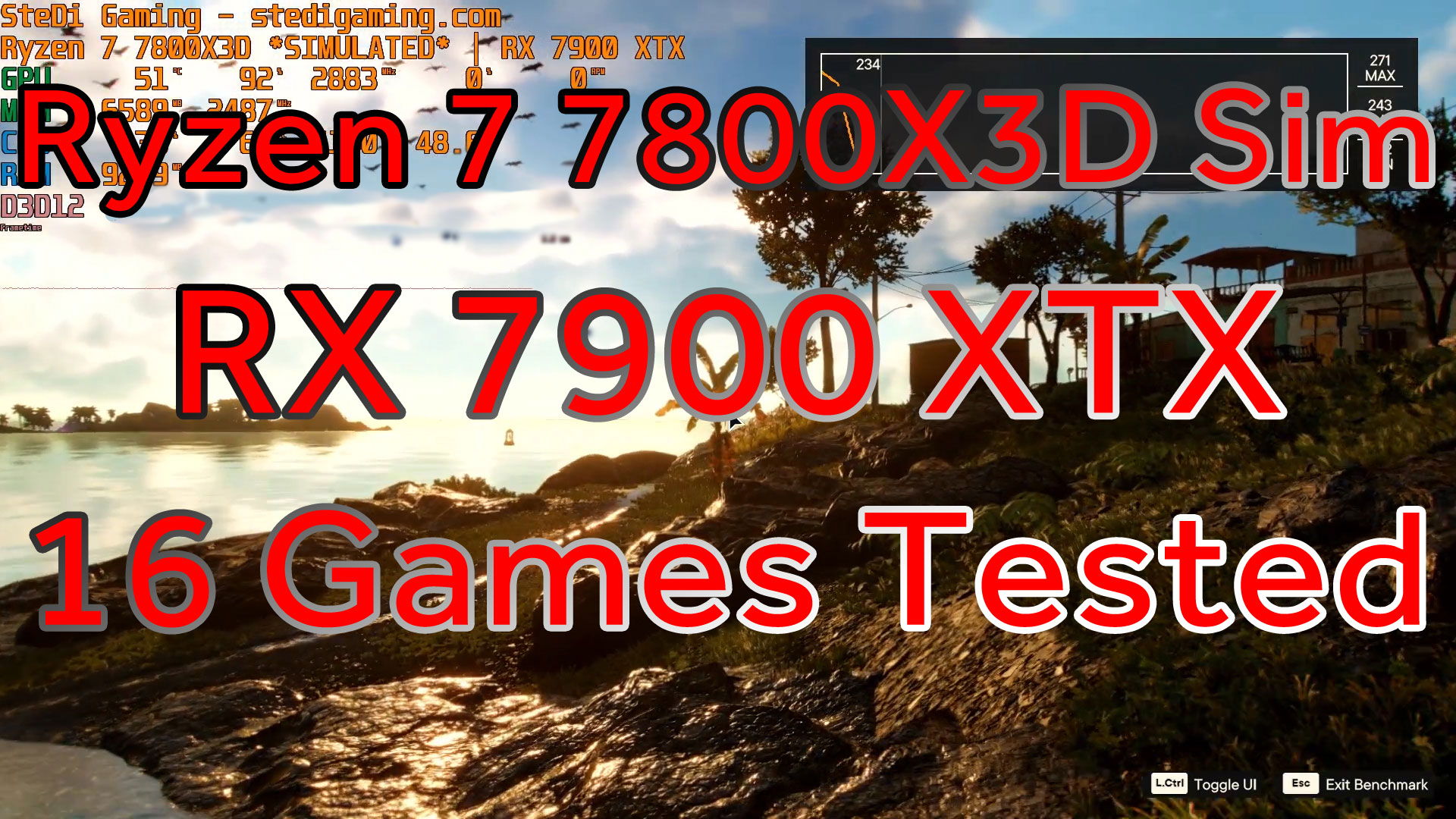 We are way too eager to wait for the 7800X3D to be available, so we thought we can simulate it and run some gameplay benchmarks. In this video, the Ryzen CPU is combined with AMD RX 7900 XTX.
We tested the total of 16 games in 1080p resolution. Here is the list:

Apex Legends
COD Warzone 2
Cyberpunk 2077
CS:GO
DOTA 2
Far Cry 6
Fortnite
Halo: Infinite
Hogwarts: Legacy
Horizon: Zero Dawn
Overwatch 2
Spiderman: Remastered
The Witcher 3 Remastered
Total War: Warhammer III
Valorant
Watchdogs: Legion
For more details, head over to the RX 7900 XTX & Ryzen 7 7800X3D video on Youtube.