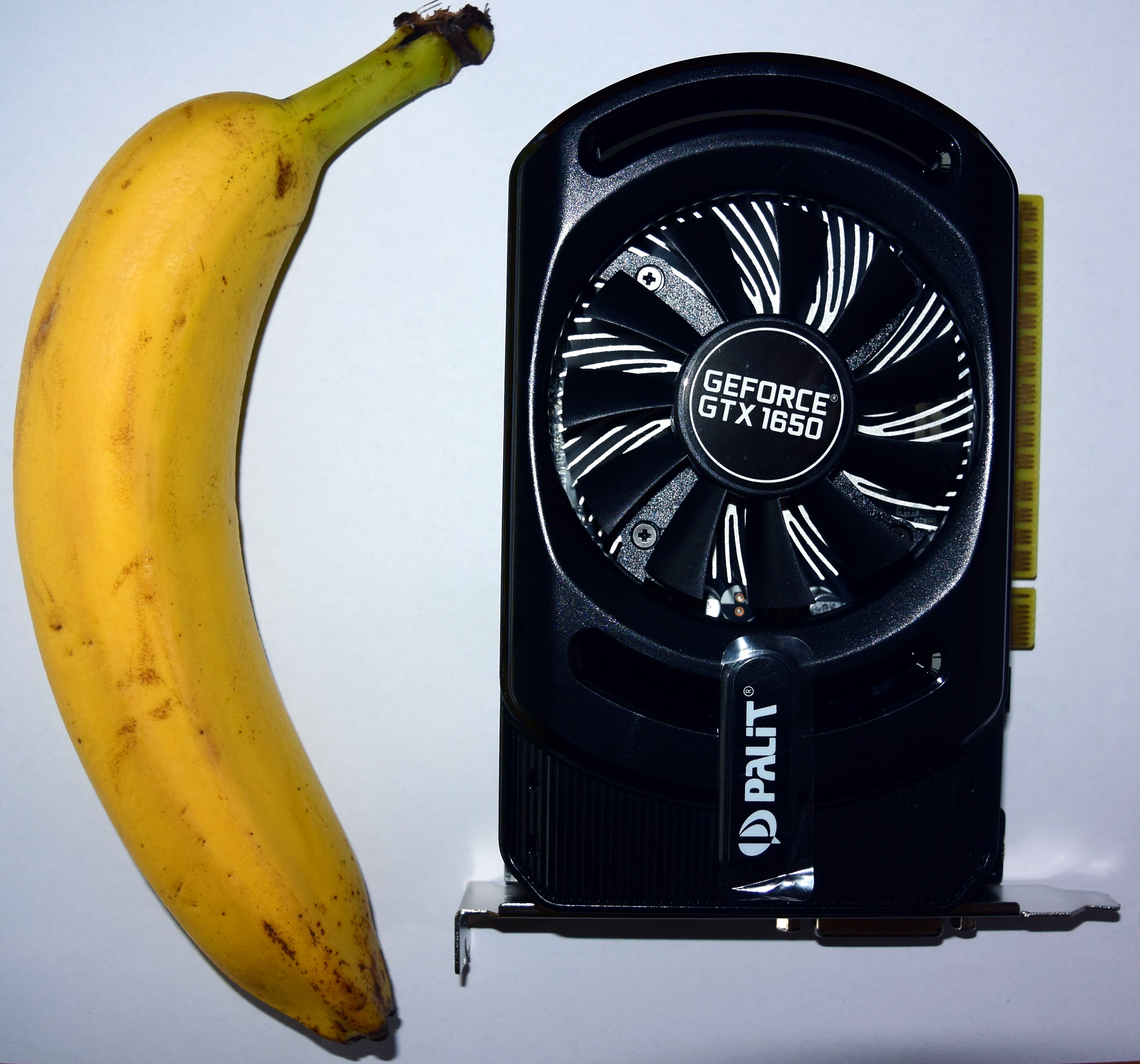 Yesterday Nvidia announced the smallest yet of the Turing line – GeForce GTX 1650. It is based on the TU117 graphics chip and has 7 thread processing clusters (or TPC for short) with 14 SM, 896 CUDA cores, 56 texturing units and 32 ROPs. The memory bus is just 128-bits and it uses 8 Gigabits per second GDDR5 memory with 4 GB size. The base clock of the chip is 1485 MHz with boost of 1665 MHz for the standard version. The TDP is 75 W, which means that the cards will most likely not need any power connector.
If you are not in the reading mood, here is the video: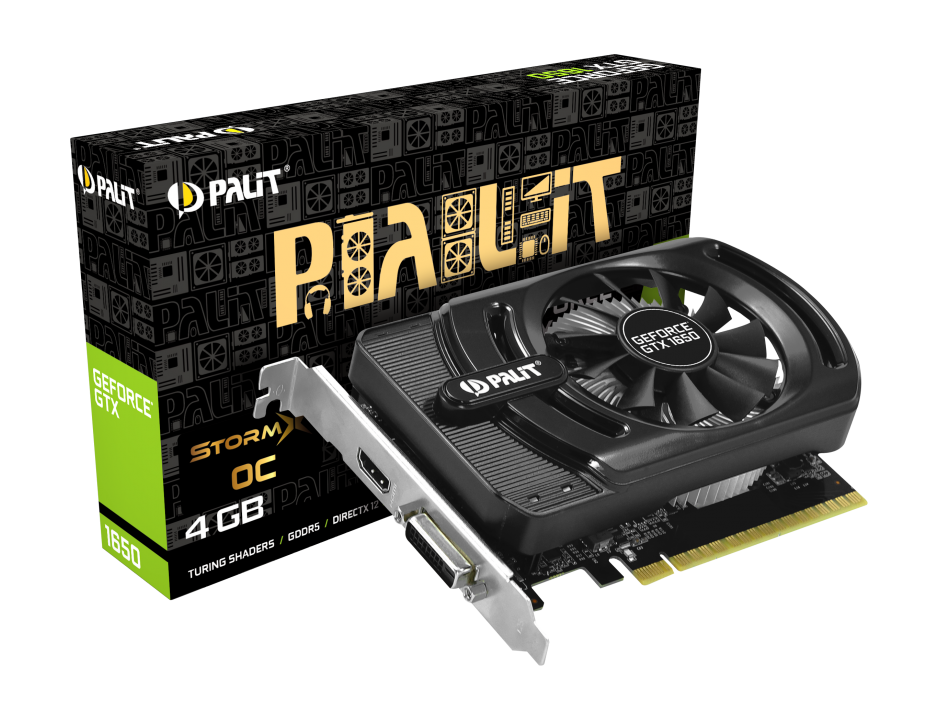 What we have in our hands is Palit GeForce GTX 1650 StormX OC model. The only difference to reference spec is that the boost clock is 60 MHz higher, netting in 1725 MHz. The card itself is extremely small with single slot bracket with only one HDMI and one DVI-D ports, which unfortunately precludes you from using it as a cheap multi monitor setup. The cooling however is still 2 slot, with a small, 70 mm fan and a single block of aluminum without any heatpipes. Dimensions of the card are 145x99x40 mm (or 0.815×0.556×0.226 Bananas) and it left us to wander why Palit haven't done it in half-high form factor which would have broaden the compatibility with mini-ITX systems.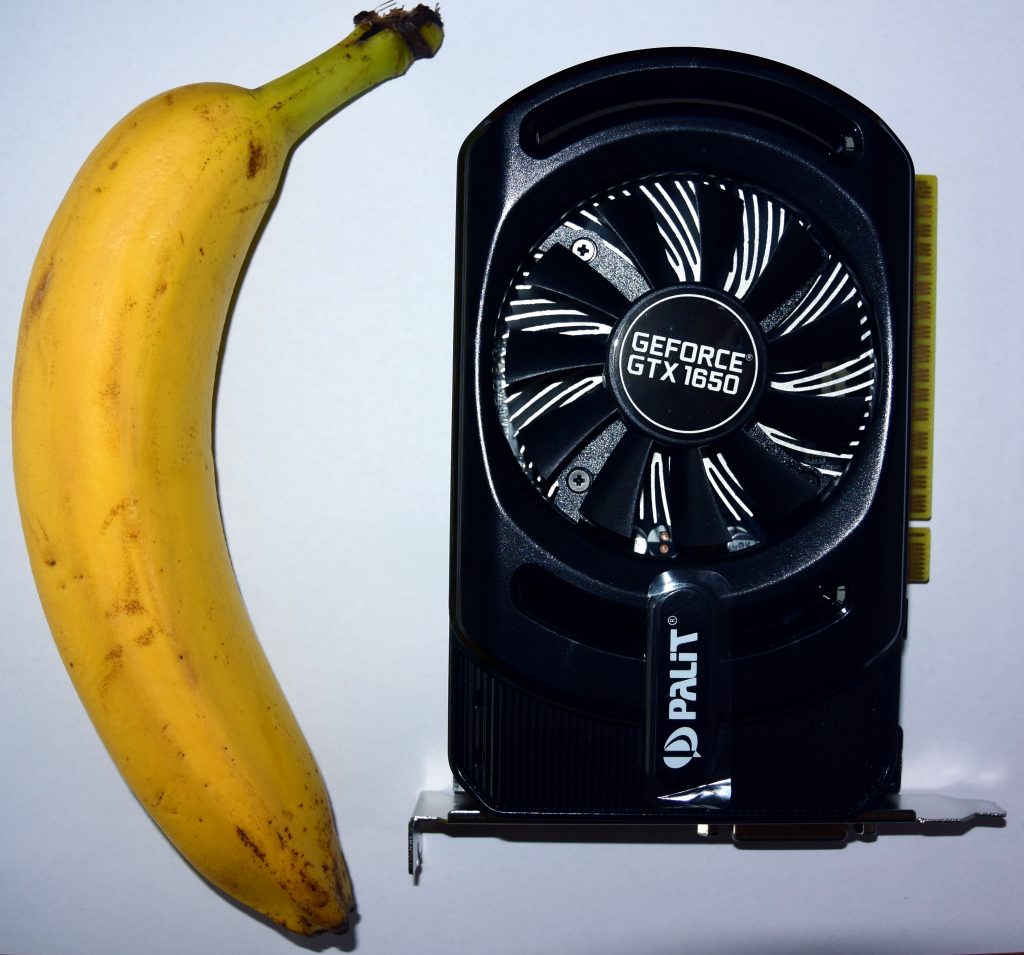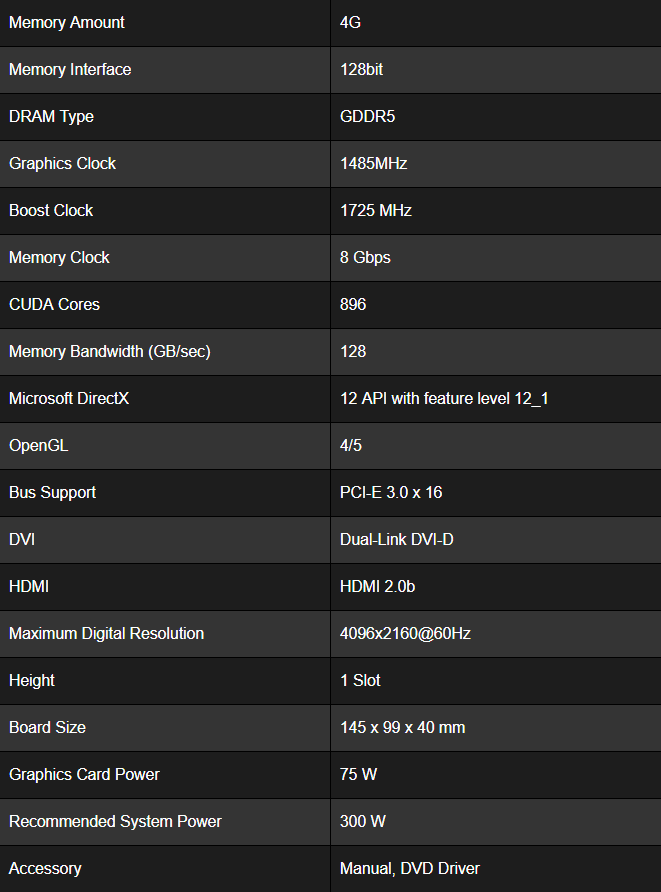 Unfortunately we had to wait for the official driver as all the other reviewers, and trying to hack our way through, as we did for 1660 Ti, proved to be unsuccessful. The driver disk included in the box was also useless, with quite old drivers that didn't support the card. It left us to wonder why even bother adding it in. In the end we got the new NVidia 430.39 driver and hurriedly run the tests. Fortunately we already tested the other cards for the comparison with Game Ready 425.31 driver on Nvidia side, and Adrenaline 19.4.2 on AMD side. We have added for comparison MSI GeForce GTX 1050 Ti GAMING 4G, MSI GeForce GTX 1660 Ventus XS 6 GB and Sapphire Radeon RX 570 Nitro+ 4 GB. And some of the tests will be on lowered settings so we can target realistic use cases for the cards. All the relevant in-game settings are in charts.